Skip to Content
We Help Beachgoers Get Around Easier
We are proud of the reputation we are building. Our company has quickly established itself as the go-to source for high-quality golf carts. We know the value of quality products and outstanding customer service. And we demonstrate both by selling and renting durable road-legal golf carts and providing maintenance and service. Whether you are a permanent Jersey Shore resident or a vacationer, you can expect the best from Wildwood Golf Cart Rental and Sales. Jet around the shore in style with one of our golf carts today.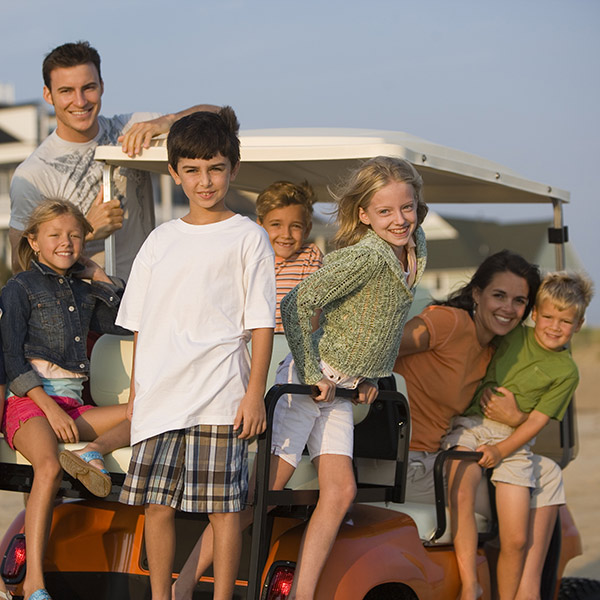 Eye-Popping Golf Cart Sales and Rentals
We specialize in renting and selling flashy and exotic golf carts. We can customize any golf cart in various ways. For instance, if you want to incorporate color into your cart, we can install LED lighting to illuminate the road beneath your cart. We also sell and install high-quality Bluetooth speakers, enabling you to blast your favorite tunes on the way to the beach. Anyone who frequents the Jersey Shore often or lives there knows that traffic and crowding are an issue. Golf carts are a reasonable solution to the problem. We also provide:
Repair Parts
Custom Rims
Custom Tires
Hydraulic Brakes
We Offer a No-Pressure Sales Environment
Imagine enjoying the beach without the hassle of walking or driving a car. Golf carts give you this opportunity. More importantly, our golf carts allow you to do so while making an impression on your friends, family, and neighbors. We offer unparalleled customization options, ensuring your golf cart represents you. No matter how you choose to customize your golf cart, you can count on a continued relationship with our company. We'll handle repairs and maintenance and ensure your cart operates safely for the long haul. Visit our no-pressure sales location today to get started.
Contact Us Today for More Information